A Guide for Various Applications
Greasweep ® can be used in different industries, making it a helpful tool for any company that deals with spills and clean-up.
The faster you clean up a spill, the better; no matter the chemical or toxic liquid, what better to use than Greasweep ®? Just follow the standard instructions for using the product. All you need is a broom. Sprinkle, mix, and Dispose.
Greasweep ® will clean up all pain products.
Petroleum Products, Hydraulic, Brake, Transmission Fluid, and Motor Oil
Not only does Greasweep ® get rid of the harmful liquid but it gets rid of the smell.
Motor Oil/Existing Stains
Keep a bag of Greasweep ® in your garage or workshop for quick and easy cleanup of any oil spills or oil stains.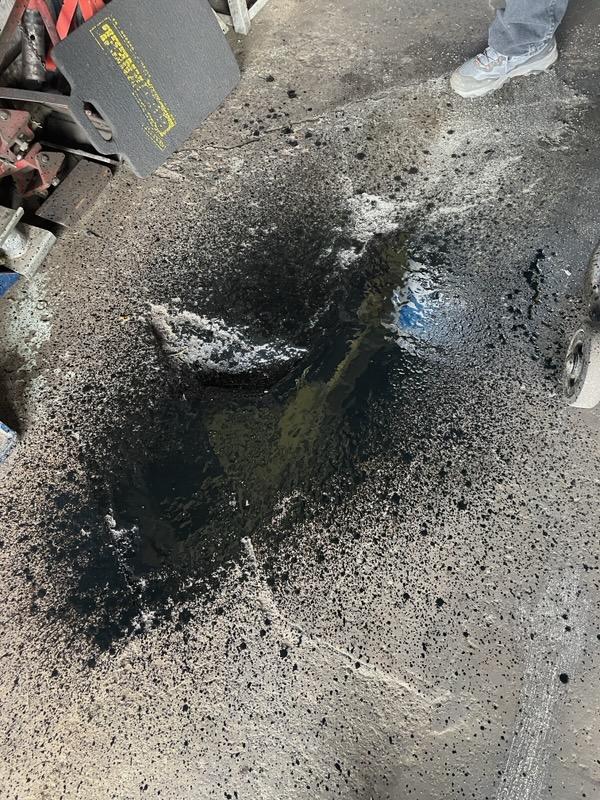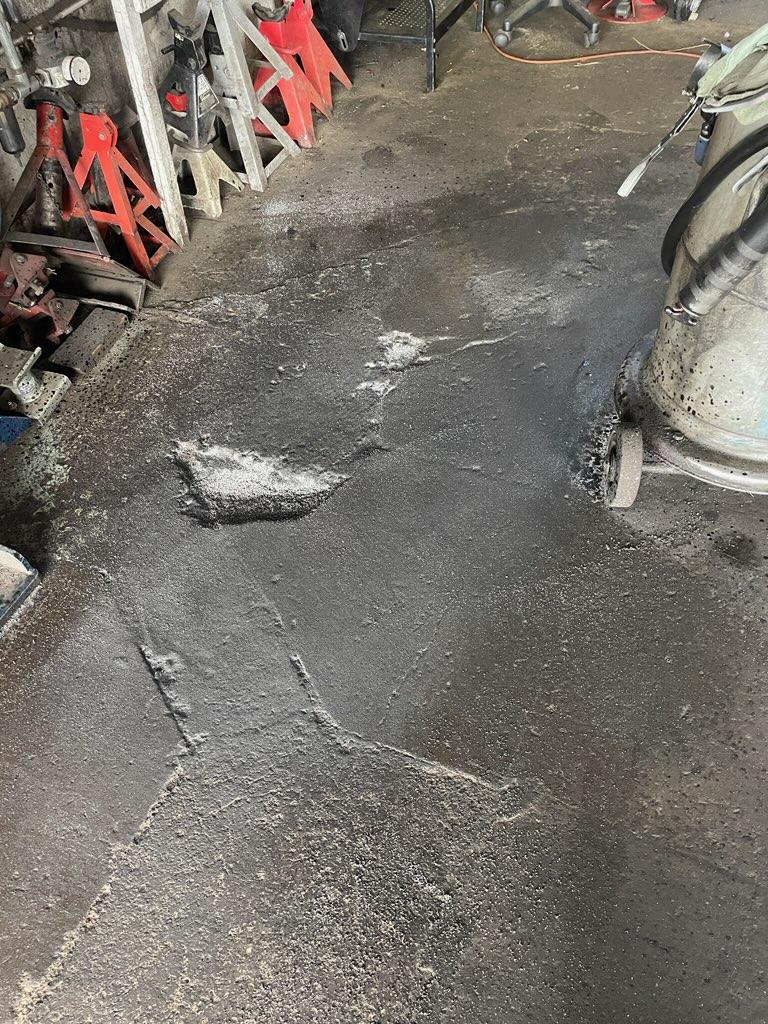 With Greasweep ® and a little bit of elbow grease, you can remove the toughest greases on the market.
Food (Both Liquid and Semi-liquid)
It cleans up various food products, including Vegetable oils, Karo syrup, jams, jellies, peanut butter, egg, mayonnaise, soft drinks, and juices. It can also handle glass shards from broken containers
If you're dealing with antifreeze spills, don't panic!   Greasweep ® is the one and only solution to clean up the mess. Sprinkle, Mix and Dispose.
Not only does our product quickly eliminate bodily fluids, but it also significantly reduces the smell of vomit, urine, and blood. With this product, you can rest assured that you're providing a clean and safe environment for yourself and your loved ones
Looking for the best and only solution to tackle chemical spills? Our product is the answer! With our advanced formula, we can clean up any type of chemical spill, no matter how big or small. Plus, we're equipped to handle even the largest chemical fires, just like the one that happened in Florida in February of 2023. Trust us to keep your environment safe and clean.
· Aircraft Manufacturers
· Airlines
· Airports
· Amusement Parks
· Apartment Complexes
· Army Bases
· Auto Repair Industry (dealers, brake, repair, transmission, radiator, muffler, paint, body shops, etc.)
· Cities and Municipalities
· Construction Firms
· Contractors
· Fire Departments, HAZMAT (hazardous material) response teams, and HazMat handlers
· Food Packers / Manufacturers
· Gas Stations
· Government Facilities
· Hospitals and other healthcare facilities
· Hotels
· Machine Shops
· Maintenance Contractors
· Meat Packing House
Utilities (nuclear/hydro-electric plants)
· Vehicle Maintenance Facilities. Any companies with vehicle fleets
· Manufacturing (factories) of all sorts (auto, aircraft, chemical engine, ink, heavy equipment, paint, etc.)
· Manufacturing (factories) of all sorts (auto, aircraft, chemical engine, ink, heavy equipment, paint, etc.)
· Mining Facilities
· Mortuaries
· Naval Bases
· Oil Re claimers
· Paperboard Manufacturers
· Petrochemical Industry (refineries, pipelines, storage facilities, tankers)
· Printers
· Race Tracks
· Resorts
· Restaurants
· Rubbish/Refuse Companies
· Schools
· Ship Builders and Repair Facilities
· Supermarkets
· Transportation (airports, railways, bus lines, shipping lines, trucking companies).
· Wineries
· Zoos